6 Things to Know About Anthony Fauci as He Helps Shape Response to Coronavirus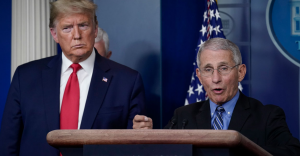 Kevin Mooney / @KevinMooneyDC / /
Before his name and face became ubiquitous to Americans through news coverage of the coronavirus pandemic, Anthony Fauci made his mark as a key figure working to end the AIDS epidemic in the 1980s.
Fauci, a 79-year-old Brooklyn native, also gained media attention after the 9/11 terrorist attacks, when he made the case for a stronger defense against bioterrorism.
A veteran medical researcher and career immunologist, Fauci has testified before Congress multiple times. He has served as a public health adviser to six American presidents.