In New Supreme Court Case, Religious Liberty Is at Stake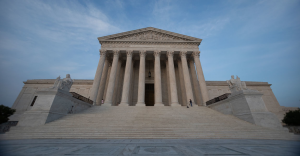 By Kassie Dulin
In recent years, local and state governments have forced numerous faith-based adoption and foster care agencies out of business because of their religious beliefs about marriage. While some of those agencies closed with little protest, Catholic Social Services chose to fight back in the courts.
Catholic Social Services filed a lawsuit alleging that the city of Philadelphia discriminated against the agency by refusing to place children with the agency because of its beliefs.
On Monday—after two years of legal battles—the Supreme Court agreed to hear Catholic Social Services' case later this year. The outcome will not only affect the future of faith-based adoption and foster care agencies nationwide, but the religious freedom rights of all Americans.